Prior to becoming a coach in 2002, Caroline held senior line management positions including Sales Director and Operations Director (main board) in a variety of industries including retail, recruitment consulting, financial services and Insurance.
She has developed and run large nationwide teams over multiple sites, been involved in business acquisitions, and developed marketing, training and development strategies.
Caroline has diverse senior commercial experience which she combines with a passion for developing senior executives to their full potential. She provides executive coaching with an emphasis on developing high performance, leadership, team management and business outcomes.
She works with international senior executives and their teams within a range of industries including retail, service, insurance, banking, executive search, consultancy, PR, training and marketing services, legal, software, mining, construction and transport.
Caroline's supportive but challenging coaching style and goal oriented approach enables clients to gain absolute clarity about their objectives, priorities and strategy enabling them to manage new challenges that face them. With a variety of supporting tools, she is able to assist her clients to identify the key changes and behaviours required to reach stretching objectives in order to deliver maximum return for the business.
International executive coach specialising in leadership and career coaching
Worked with FTSE 500 organisations as well as entrepreneurial SMEs, providing coaching, mentoring, leadership and career development solutions.
Regularly invited to speak to professional conferences and corporate events.
A Master Practitioner of NLP (Neuro Linguistic Programming) and is certified in various assessment tools, including MBTI, Bar-ON EQi and MRG IDI (Individual Directions Inventory – Motivational Drivers).
Accredited Master Executive Coach with the Association for Coaching undertaking regular continuing professional development and supervision
Now running a full time coaching practice from her base in South West London.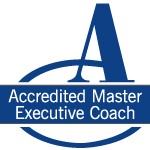 Click link for pdf bios attached
"Caroline has the ability to challenge and motivate people in a way that they feel empowered to achieve great things both in a work situation and in their personal lives."
Philip White, Director of Human Resources, Jumeirah hotel group
"Caroline has facilitated lively, interactive sessions where leaders have freely expressed ideas and thoughts, have constructively challenged one another and personally developed action plans that have been followed up during the course of the year. We look forward to future working with Caroline."
Gina Ramson-Williams, Group Talent Director, CMGRP UK Ltd
"Caroline is an exceptional Business Coach working with the leaders of industry who value her challenging and supportive approach both within their businesses and personally. Her coaching has real impact and her goal is to help people make the choices that take them towards leading a more successful and fulfilling life. Her understanding of people and her professionalism are what enable her to get consistent results, which is why she is continually in demand."
Maggie Childs, Coaching Co-Ordinator